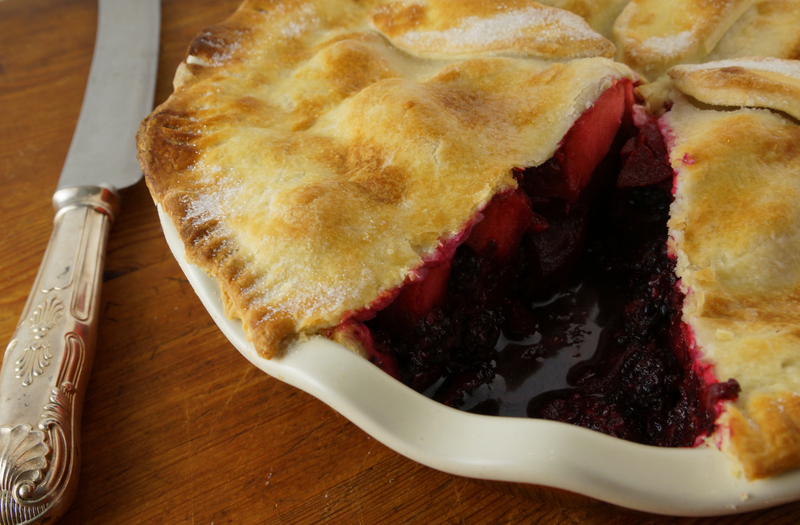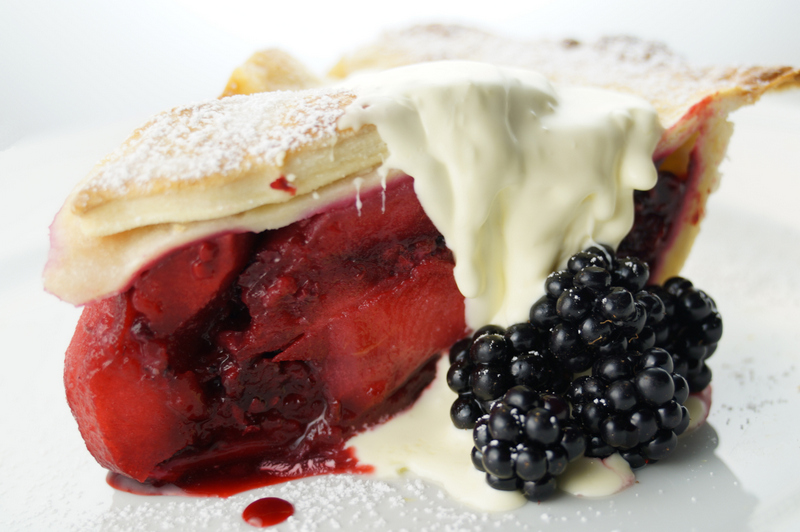 This is a spectacular late summer pie that really isn't that hard to do. Use your favourite shortcrust pastry recipe if you're inclined to make one. Or do as most people do these days, buy shortcrust pastry sheets. Either way you are best to blind bake the bottom crust especially when you have a wet filling like this one.
The other thing to consider is which apple to use. I used an old variety called a Twenty Ounce apple. We kept the tree from our restaurant orchard 22 years ago and it produces  a large apple with a unique flavour.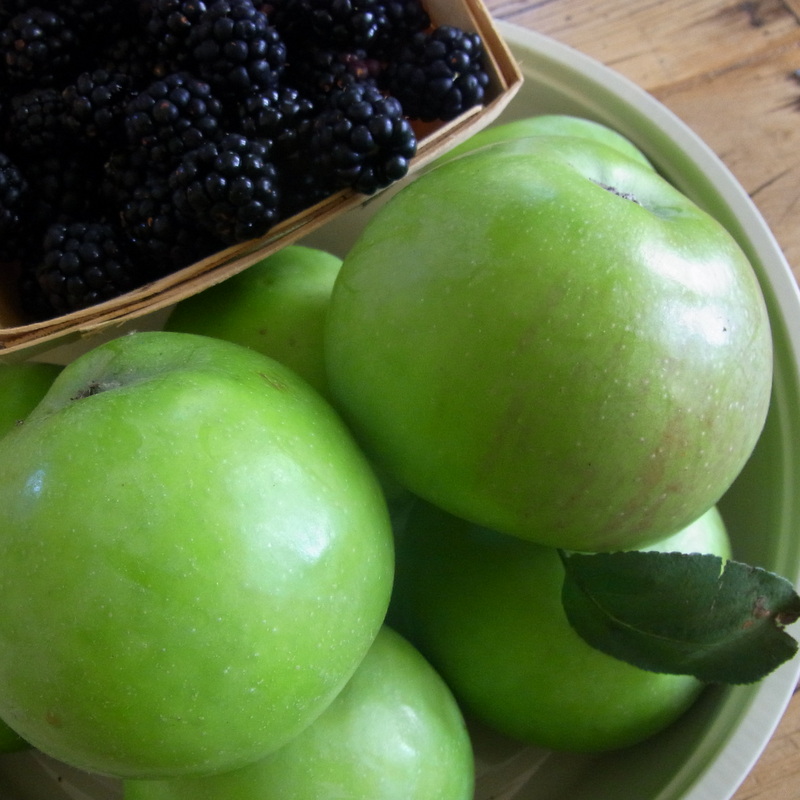 Shortcut Pastry
250g plain flour
50g castor sugar
150g butter (chilled in freezer prior to making pastry)
150 ml chilled water
Filling
5 x Twenty Ounce apples (if you can't find these use the best, freshest cooking variety you can find)
750g blackberries
4 tbsp castor sugar
25g butter
100ml water
vanilla to flavour (1 tsp extract)
Sauce
200g Black berries
2 tbsp white sugar
METHOD
Make the shortcrust pastry at least 1 hour in advance of making the pie and chill in the fridge (overnight if you want to make it the day prior)
Put flour and sugar into a chilled bowl. Grate chilled butter into the flour and rub through with cold hands until it resembles breadcrumbs. Add the water and mix a cold knife in a cutting motion and once the mix has a dough consistency, gather together in a ball, wrap in plastic and chill in the fridge till ready for use.
Peel and slice apples into approx 1cm thick slices. In a large frypan over medium heat, toss the slices in butter, water and sugar for about 8 minutes until starting to soften, then add the blackberries and cook for a further 4 minutes. Remove from heat and drain off and reserve the juice liquid. To make a sauce, boil down the juice with the 200g extra blackberries and 2 tbsp white sugar to form a syrupy berry and apple sauce. Leave to cool.
Roll out the shortcrust pastry and cut in half. Roll one half and line a greased pie dish and chill thoroughly in the fridge. Blind bake by placing baking paper and rice or baking beads into the base and into a hot oven (mark 7, 220°C) until pastry lightly cooked, approx 15 minutes. Remove the rice and paper and allow to cool and crisp slightly.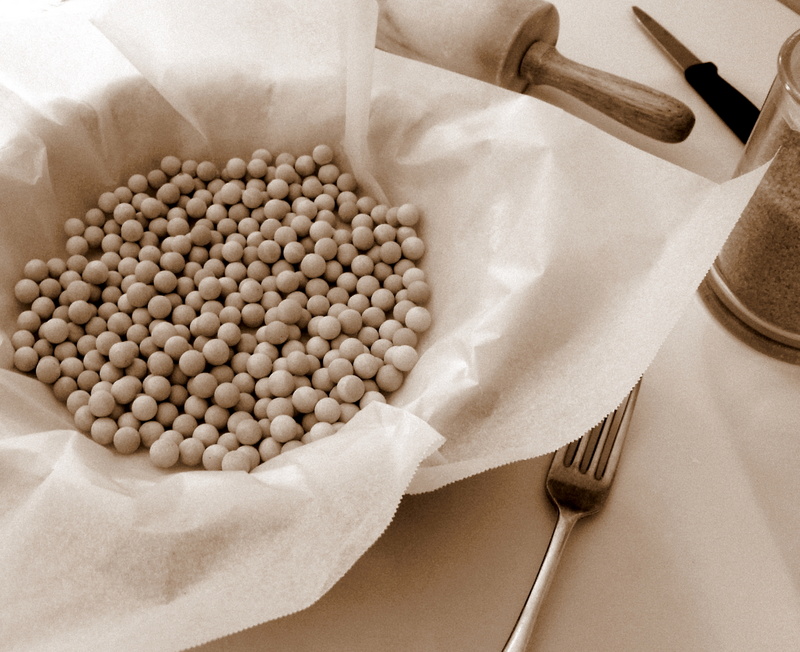 A little tip: To help prevent a soggy bottomed pastry, you can brush on a little beaten eggwhite to cover the entire inside of the pastry base and pop back into the oven for two minutes. This creates a little barrier between the filling and the base.
Put the fruit mix into the pie, roll out the other half of the pastry, and top the pie, pressing the top and pastry base with a fork around the edges. Cut a slit in the top of the pie, brush with milk and bake for a further 20 minutes until pastry is cooked.
Remove from the oven and while still hot sprinkle with castor sugar.
Serve with Vanilla Ice cream and the berry sauce.
Images: Antoine Moreau