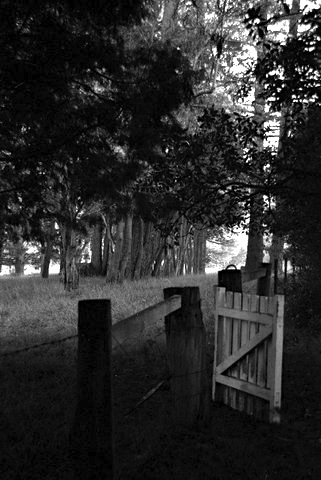 SHIPPING
Who does Geoff Jansz Farm ship with?
All shipping is done with Fastway Couriers.
Where can you deliver?
We intend to send our products to food lovers across the universe, but for now we can only ship within Australia for all online orders. However, if you live outside of Australia and would like to buy anything here on Geoff Jansz Farm, contact Russell directly at russell@geoffjansz.com , and we will see if we can arrange to ship products to you.
Do you ship to P.O. Boxes?
As Fastway couriers do not ship to P.O. Boxes, at this point unfortunately we can not. We can ship to your residential or business address while we investigate a P.O. Box option for the future.
How much does postage cost?
Geoff Jansz Farm will not charge for any packaging or handling expenses, only the cost of Fastway delivery to you.
Shipping is done at a flat rate of $6.00 for up to 12 jars.
Shipping is free for 12 jars or more.
How long will it take for orders to arrive?
As we are a farm-based industry of hand made products, and don't have pallets of product sitting on the factory floor, please allow 2-3 days to process your order, 2- 3 days for delivery and 2-3 days for Murphy's law. Hopefully we can bypass Murphy, but please pre-order 10 days in advance and jump for joy when your shipment comes in early. If you do not receive your order within 10 days please contact us at russell@geoffjansz.com
Is shipping tracked?
Yes, all items shipped with Fastways are tracked. Once your order has been shipped, you will receive an email with a tracking number.
Is shipping insured?
Yes, all deliveries are covered by Fastway's insurance. Their insurance policies can be found here.
Do I have to sign for my parcel when it arrives?
Yes, Fastway Couriers require that all parcels are signed for upon delivery. They can deliver to either a residential or business address. If no one is around to sign for your parcel, Fastway will leave a calling card for you to arrange a re-delivery or, if you are unable to be around to sign for the parcel, to provide them with an 'authority to leave without a signature' and nominate a safe location for them to leave the parcel.
PURCHASING ONLINE
Do I have to create an account to purchase from Geoff Jansz Farm?
Yes, we do require you to create an account as it will allow us to better manage your purchases from Geoff Jansz Farm.
What are my payment options?
All payments will be made via PayPal. Payments can be made with either a credit or debit card or with a PayPal account.
Are my purchases secure?
All payments are directed off site to PayPal. Details of their security policy can be found here. As payments are directed off site, Geoff Jansz Farm does not have access to any of your credit card or payment details.
What is the Geoff Jansz Farm's returns policy?
Geoff Jansz Farm aims to provide the highest quality handmade products. While we are unable to refund for change of mind or personal preferences, if a product is faulty or passed its use by date we will happily replace or refund the item. We will refund or replace the faulty or expired product once the item has been returned to us via cash on delivery (COD) within one week of you receiving the product. If Geoff Jansz Farm sends you an incorrect product, please contact Russell at russell@geoffjansz.com immediately and we will arrange for you to be sent the correct item.
If you have any other questions about the Geoff Jansz Farm Online Store, please contact Russell Jansz at russell@geoffjansz.com