Jonny, Baba (ganoush) and I just went for our garden stroll. First stop: the patio.
The chilli plants are awesome; strong, healthy and full of flower buds. Have a look at the world's hottest chilli plant, the Trinidad Scorpion, growing very well. I expect the weather to start getting progressively hotter over the coming months, which should translate into a bumper crop.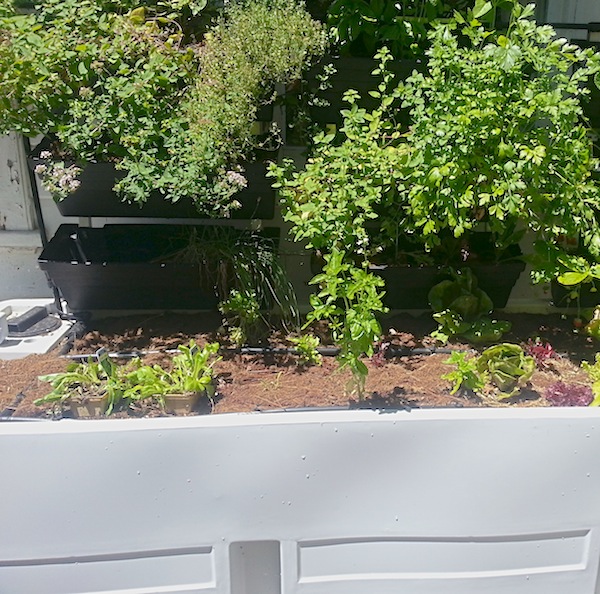 The elevated garden has been a plentiful supplier of fresh herbs and lettuce right on hand at our doorway. As you can see, after a recent heavy picking, we're ready for a replant. First my bimonthly change of the nutrient rich water reservoir followed by an evening transplant of seedlings. Then it's over to the solar pump to take over, so all I have to do is pick and prepare.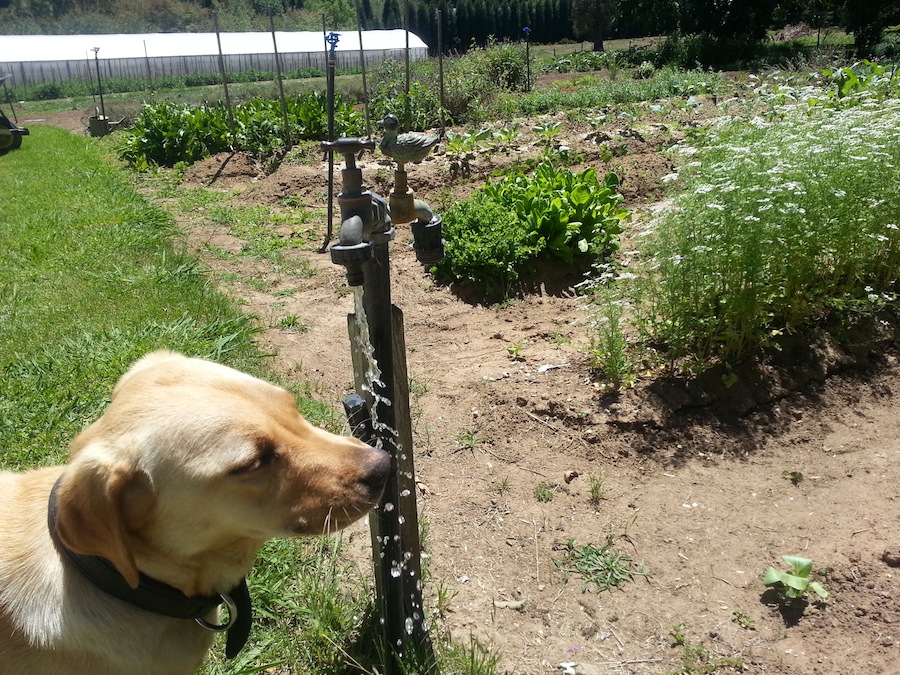 Thirsty work for Baba as we have a quick check on Jonny's carrot crop.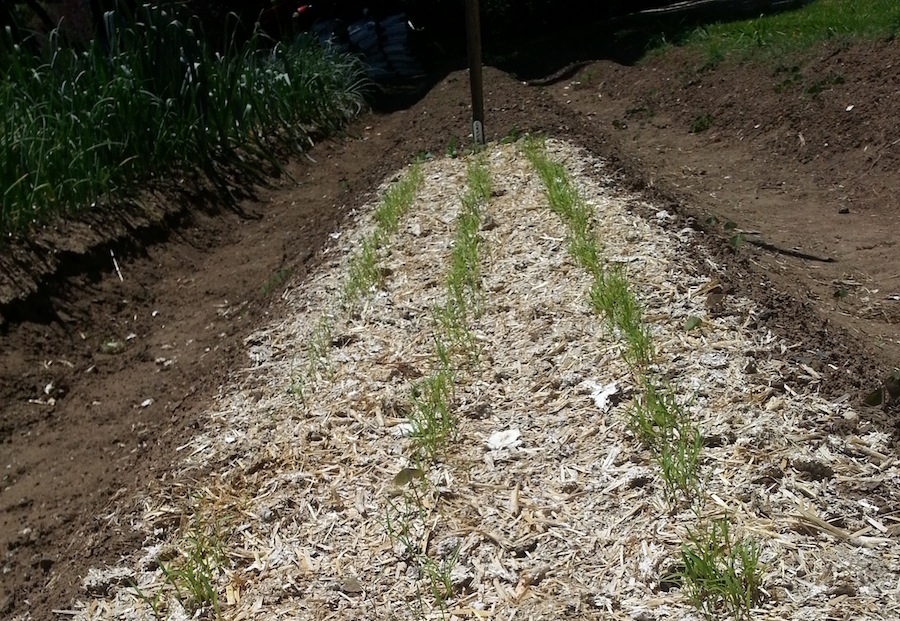 All up.
The main curiosity for Jonny and me was the orchard. Plums are not quite ripe, so patience and good sense suggests we should wait a few days, maybe a week before we risk stomach aches tasting too early. Impossible.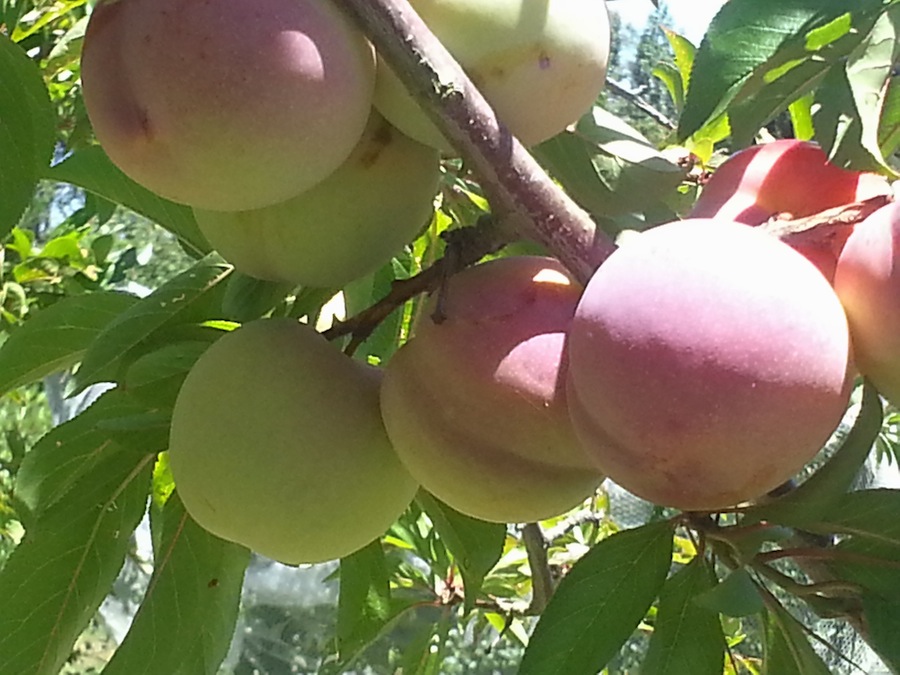 Here the red tinged mariposa blood plum is on it's way, but still anaemic. Jonny went in and took one for the team. (I ate the other half, before you call DOC's). Flavour was great! It contained all the promise of full flavour, along with the greenness of youth.
The same was true for the Amber Brown variety of plum, one of my absolute favourites; however against it's pale yellow flesh, the green was quite evident.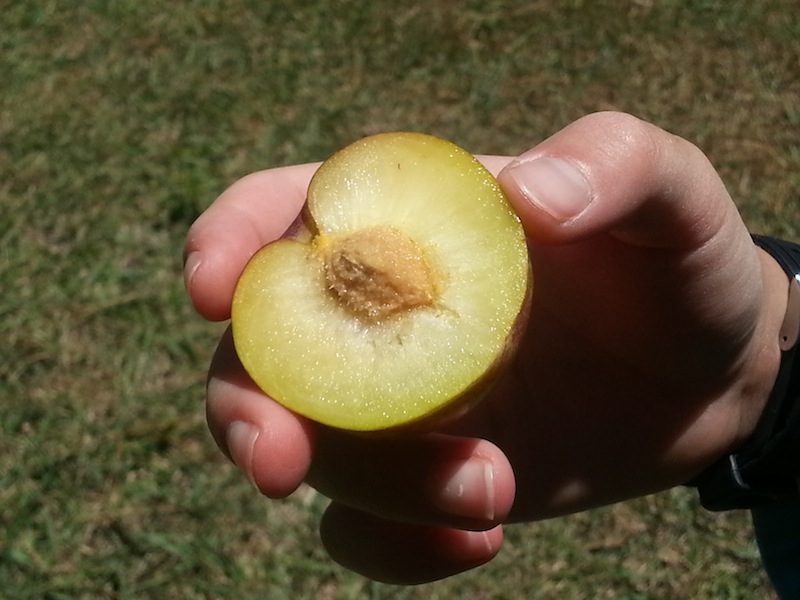 Stomachs intact, we tackled the 20oz apples  (as Angela calls them from her childhood slave days for her Father/orchardist). They are most akin to the UK variety, Bramley, but more information on that later. Look at the seeds when the 20oz is cut in half. They haven't turned deep brown, being an under-ripe apple, the seeds are still white.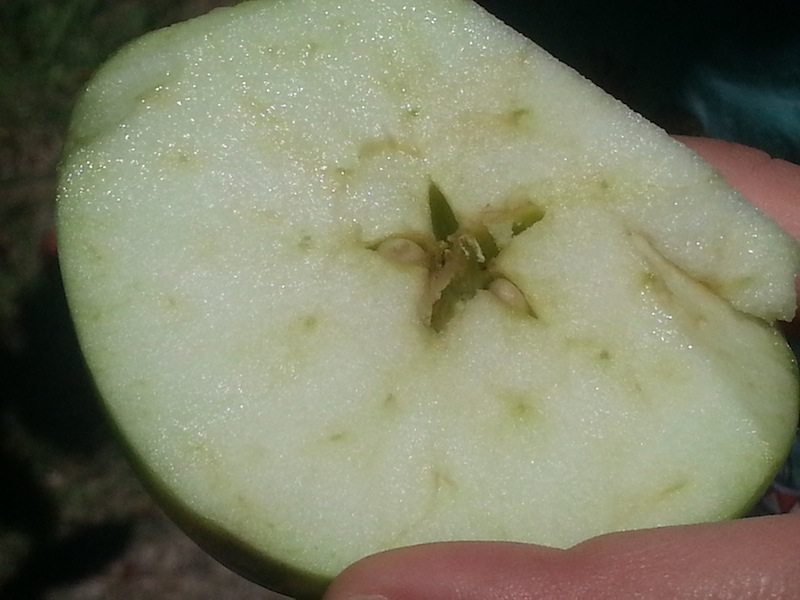 Happy to report a fun walk and check was had by all. Baba, Jonny and I will get back to you soon with more farm stuff…
Happy growing and inspired cooking.