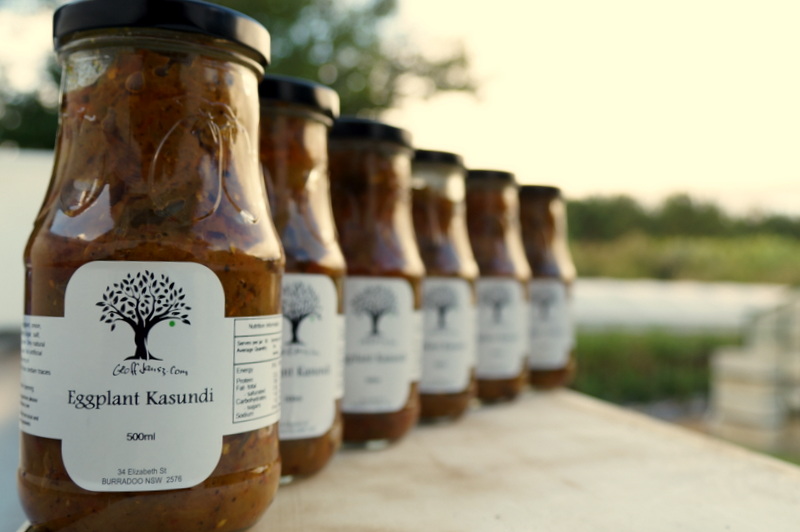 Our mother, Val, would line up her 5 sons and make us drink egg flips… Raw eggs, blended with sugar, milk, and vanilla. My brothers and I are planning a class action and are determined to have our day in court.
I now have a horrible aversion to the taste of raw egg yolk. Over the many years of presenting food programs for TV there have been loads of strange foods I have had to eat for the cameras; crispy grasshoppers and scorpions in Vietnam, sheep eyeballs in South Africa, most of the food in the USA, but to this day, I cannot overcome my soft-yolk-phobia.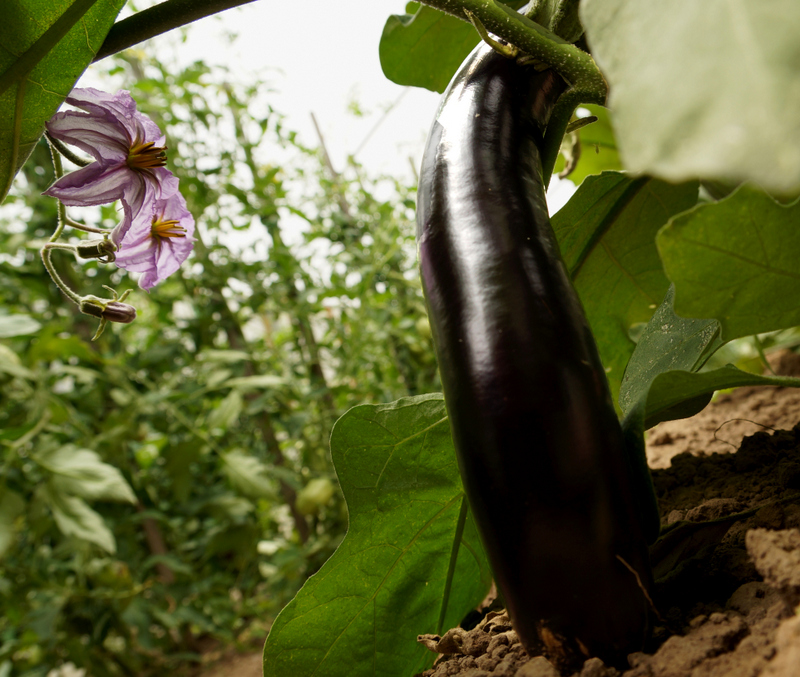 With my 2014/2015 crop of eggplant being mind-blowingly good, I worked on a really special recipe and created an Eggplant Kasundi  (Indian style spicy relish). Everybody seems to love it. Jonny (my 11 year old son – great palate, creative and brutally honest) is my most inspiring food ideas person.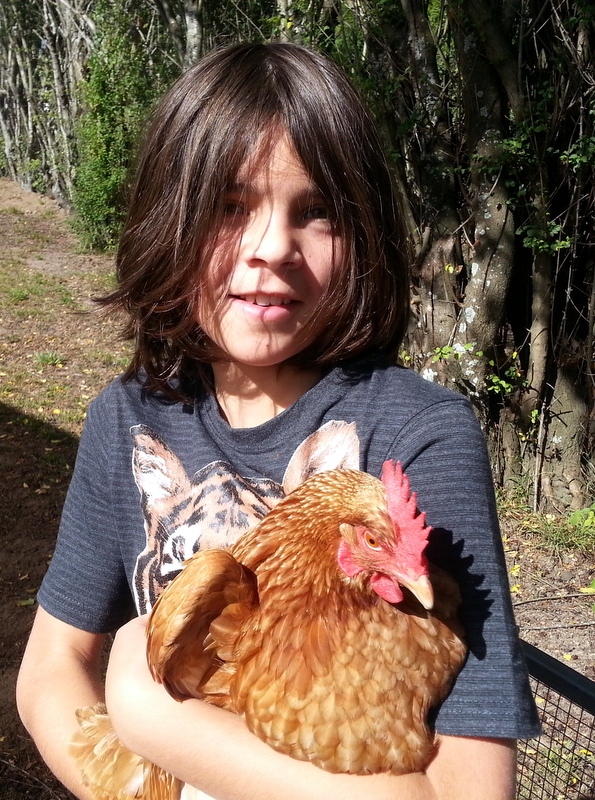 When asked,  "Mate, what would you eat with this Eggplant Kasundi?" he shrugged his shoulders and frowned in the manner of someone thinking , 'Isn't it obvious' and said "Eggplant Kasundi?…. have it with an egg.  But Dad, you have to eat it with soft egg yolks so the flavours can mix and become like a sauce."
Even after I explained to him that eating soft egg yolks can cause your arms to fall off, he urged me to "Just try it".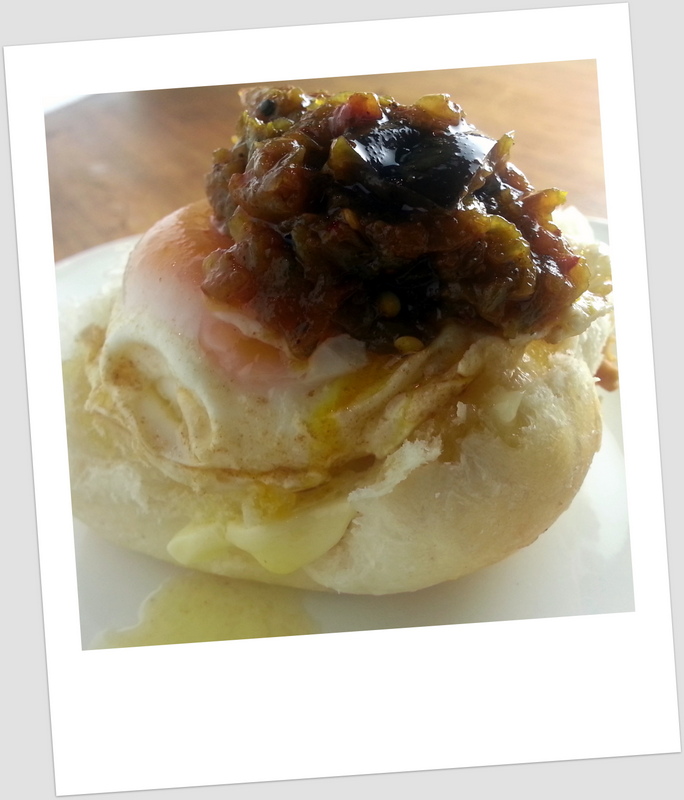 Well guess what? Jonny was right. Lashings of butter on a lightly toasted soft bun, topped with soft fried egg and the star of the show, eggplant kasundi… Heaven! Even though the flavour of soft egg yolk still comes through, it is blended into the tapestry of spices and other  ingredients in the kasundi and combines to become a most interesting and satisfying breakfast.
I've only made a small batch of Kasundi which I will make available at the Bowral Markets this coming Valentine's day (February 14); you'll fall in love with it.