I have a personal philosophy that is "nothing is difficult". All one needs to do is achieve the next step, which is rarely a stretch. There may be lots little steps, but none are a giant leap. It's handy having someone experienced to guide, but it's more important to enjoy and learn every step along the way.  A little bit of "don't forget to stop and smell the flowers".
Take Kai, a tall, good-looking German lad working for a small stint with us at the farm, backpacking on a life journey. Like most 19 year olds, discovering the pyramids goes hand in hand with discovering oneself. So here we have it, Kai working on the farm pulling weeds, picking fruit, planting seedlings and popping in for lunch. Loving lunch, and as time goes by, really loving lunch.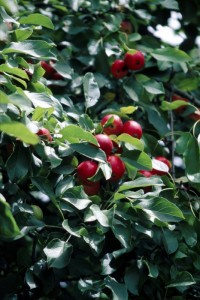 "How did you make that?" "Can I see?" "What are you making tomorrow?"
Over the years we have had many a farmhand and many a lunch, but every now and then I encounter someone with a genuine curiosity about my life passion… food. My next step is to try to put them off.
"Kai, tomorrow, you are in the kitchen with me. You and I have a lot of onions to peel for the spiced tomato relish." Four hours later, after lots of tears and laughs, "Is that a good knife?" "How do you sharpen it?" "Can I try?" Really? My work is cut out now; I've got to try harder to put him off.
So it's scaling fish and wiping down the bench, neither scale nor aroma to be found. "Can we get some wild fish from the river and do this again? What are we doing in the kitchen tomorrow? I can do this after the garden work if you want"
Well that settles it, we have a foodopath on our hands. I recognise the instant connection, the enthusiasm and the never ending stream of ideas.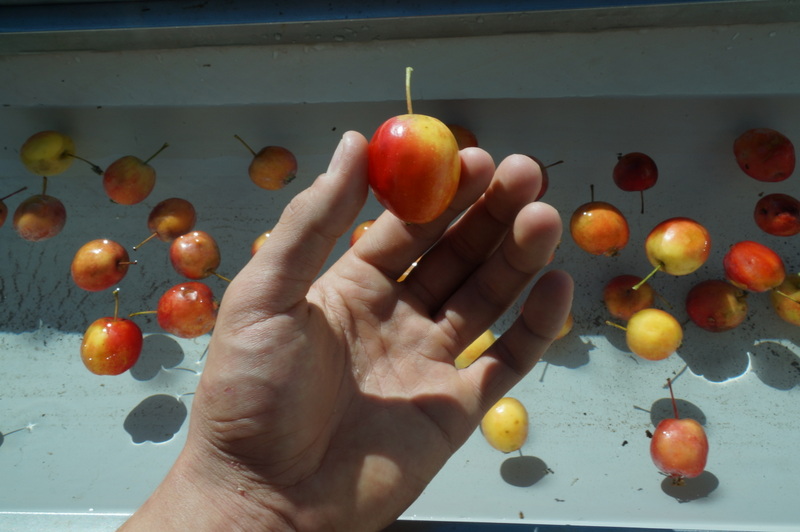 "OK Kai, tomorrow we are making crab apple jelly" For those of you still reading and have ever made a jelly, you will know how many wrong turns there are on the way to the perfectly set, crystal clear, aromatic, slightly acidic king of jellies. Well guess what? Kai made none of those wrong turns. We picked the fruit, only the right tiny apples, washed them, discarded the stalks, cooked the mash and drained it through a home made jelly bag. The next day we measured the sugar, boiled down to setting point and bottled. King of Jellies!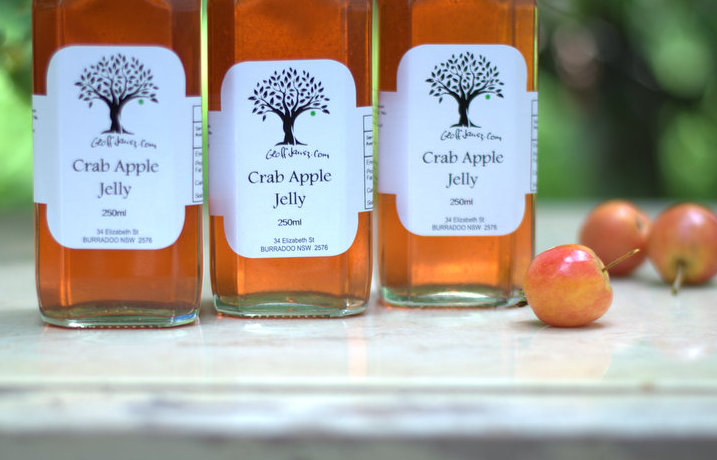 A dozen or so simple steps, made without compromise and without the temptation to cut corners. To Kai, jelly making is easy, and guess what… it is! Tomorrow we are going around the hedges on the farm and picking the hawthorn berries and yes, making jelly. Piece of cake!