I brought a couple of kilos of cumin back from Morocco last month. It was ground before my wide eyes and under my amazed nose at a market in Marrakesh and I was determined to get it home. The aroma was incredibly intense and very complex with overtones of lemon, mild fennel and menthol layered amongst the unmistakable cumin curry character.
My travelling companion, son Harry, calculated that we would probably have to swallow about 12 balloons full to get through customs, but fortunately we were able to have it professionally packaged, and we thankfully moved on from that thought rather quickly.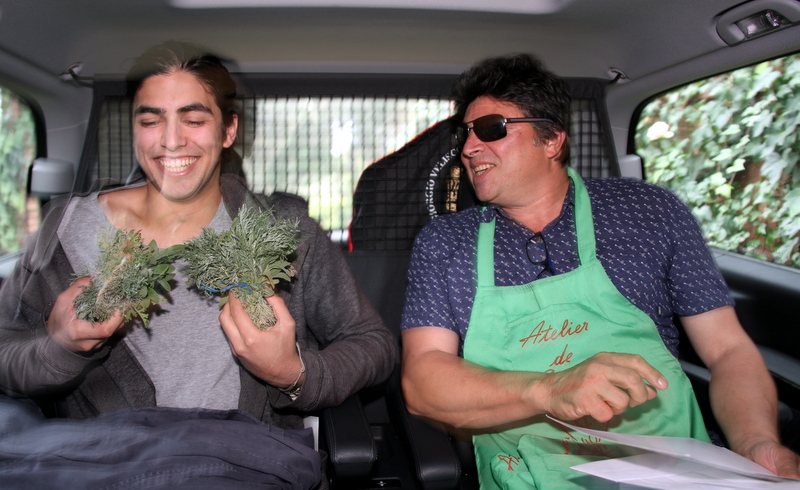 Couldn't wait to get into the kitchen. My spice dishes were really going to sing now… I had a secret weapon and was prepared to use it. Boy, did I get a surprise; I couldn't simply substitute this probably Turkish-grown, Moroccan cumin for my usual Indian sourced cumin. Not even adjusting the dose would prevent my dishes from taking on a completely different character. Who the hell is this guy in the cumin suit?
On the surface, Moroccan cumin would appear to be a more intense version of say, Indian cumin. But although this is true, what it seems to do is jump into the recipe, call a meeting with the other ingredients, and talk them into trying something different.
To vindicate this I visited Les at Grahame's Spice World in Yagoona. Les is a long time spice aficionado and along with me, a friend and admirer of Ian Herbie Hemphill, our Aussie spice authority. In a nutshell, Les knowingly confirmed my experience and now I am going to look even deeper into the mysterious, exotic intricacies of adding spice to my life. Les, some of his staff, and I have arranged to meet and cook meals together to further drill down into the nuances and possibilities of specific ingredients… I'll keep you posted.
In the meantime, why not join my at my farm on March 22nd for a cooking class with a Moroccan theme. I'll be sharing what I've learned on my trip and making some interesting dishes with ingredients grown on the farm combined with freshly ground North African spices from Les, and of course, the contraband cumin.