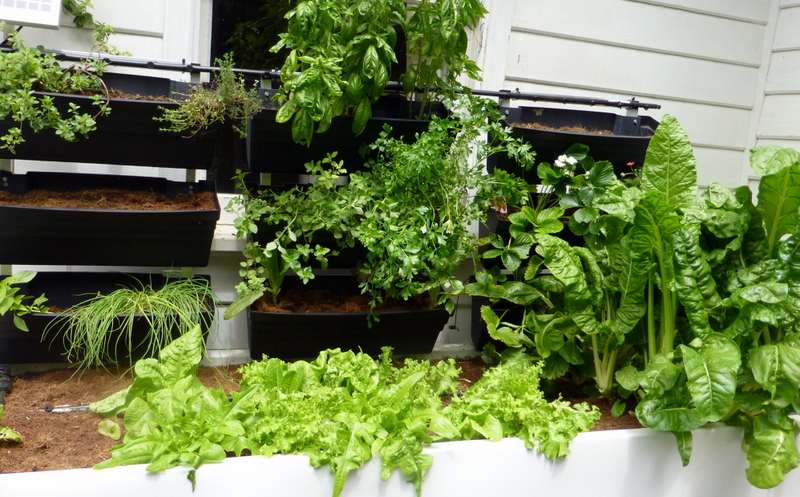 Whether Feeding the family, supplying the restaurant or farming for a community, maintaining a steady supply of produce to match the needs of your group is one of the great skills of the grower. Over the years I've either harvested enough for Africa or begrudgingly bought a cucumber when my plants were only flowering.  Actually, I prefer the feast over the famine of a particular crop as it allows me to pickle, preserve or give away. Here's our Elevated Garden; abundant, verdant and in danger of giving all one sunny day. Farmer Jacinta is popping in some Cos and French lettuce seedlings we grew in anticipation of these vacant spots created by a previous harvest.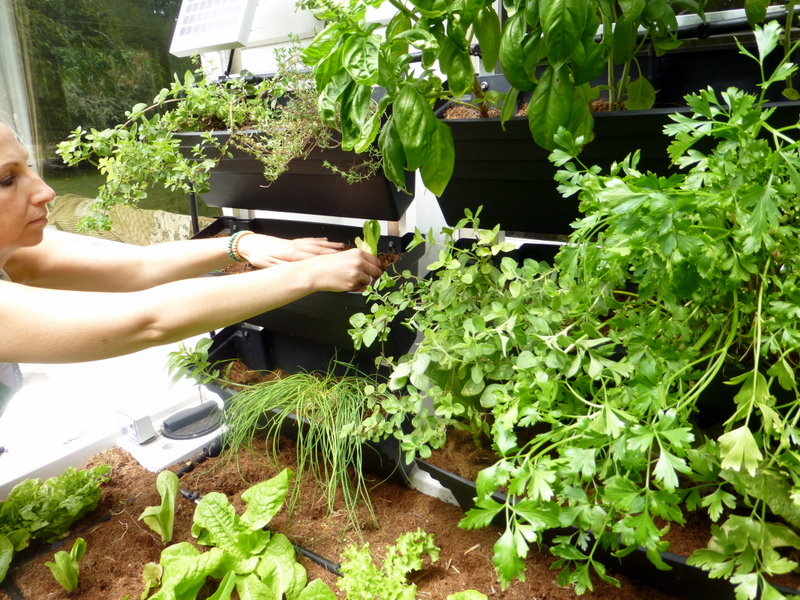 If you don't always want to buy from the nursery, raising seedlings is quite simple and an adventure in itself. It can also be done indoors if you have limited space. I will post a few different methods on the farm site soon.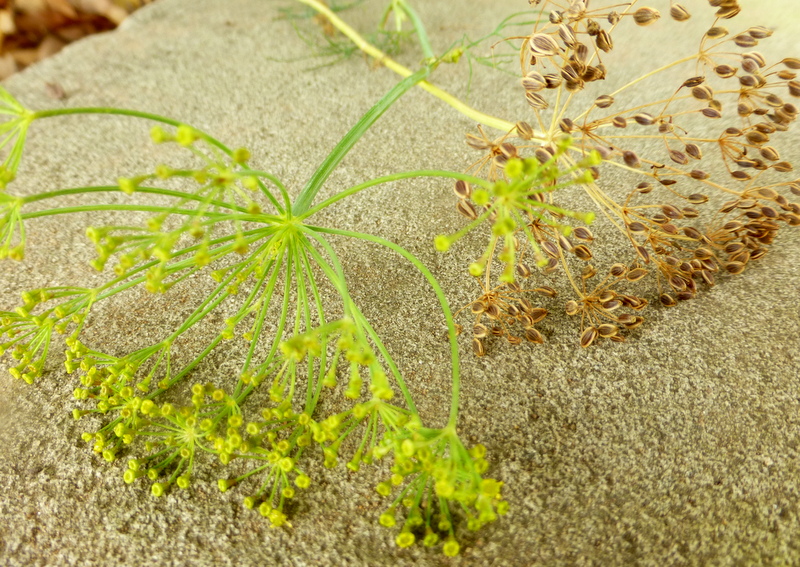 The joys of growing your own. Here are some dill flowers. While still yellow and young I include them in my much-loved Bread and Butter cucumber recipe, which we sell to delighted customers at the next Bowral Farmers Markets. At this stage, the flowers impart an intoxicating more austere and volatile dill character, which sits surprisingly well with the baby cucumbers we grow. Both in season at the same time! Incidentally, this is how flavour combinations have been imprinted on our food psyche; only ingredients that were on hand were combined. This is why when you visit countries with a long tradition of cooking, you encounter a fair percentage of locals who are staunch with what goes with what. I find this charming and in fact look for it on my gastronomic adventures. However, being a cook in a new world country like Australia, I don't feel confined to the ingredients from the country of origin. Experimenting, based on respect for the country of origin, learning their time honoured skills and never feeling superior is the way of the new world cook. I digress.
Next to our yellow little cucumber companion is it's older brother. The dried seed flower. He also started out, young, supple and cucumber worthy, and now he has evolved into the father of the next generation of my dill plants. Some seeds will go into my cooking over the following year, but largely, I save dill seeds.
Sneak preview of Gerald's corn. The bloody Cockatoos have had their eyes on my field of dreams! Seriously… I am not paranoid, I sooshed off one that landed on the top of the strongest plant only yesterday. Anyway, have a look at this little baby wrapped in silky, husky Heaven; safe, secure and one week away from boiling water.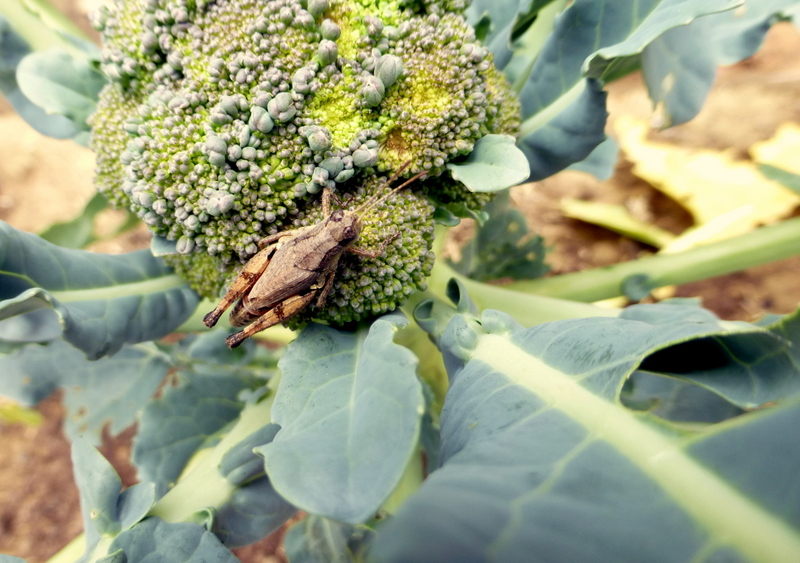 Have a look at my Broccoli, Hopper.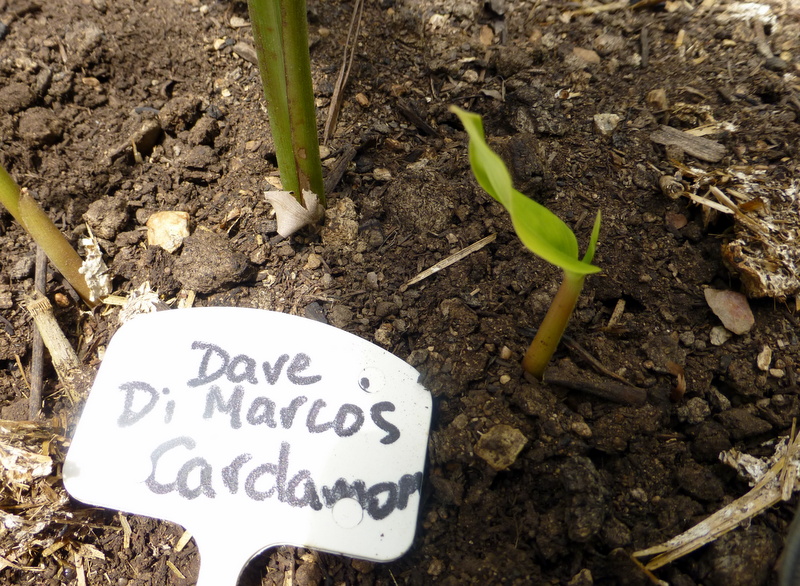 ie
Cardamom. One of my all time favourite spices. Dave diMarco gave me some plants which I eventually stuck into the ground. Thought an apology was to be offered to Dave for being slow to plant and probably killing his gift, but no! The cardamom fairies came to me after all. Here's evidence of underground activity. New shoots are emerging a few centimetres from the main stalk. I am so, so excited by this. Also, I can't wait to experiment with cardamom leaves. Like the tumeric, ginger, galangal, curry trees, lemongrass, Vietnamese mint  (so far) in my tropical section of the poytunnel, the cardamom will be transplanted there to see if it will survive the Bowral winter… Even if I have to sleep along side to supply body heat. Keep you posted.