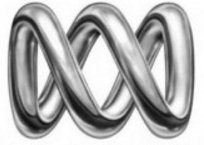 Kicking off on Sunday December 27 at 9.30pm, I'm  co-hosting a new show on ABC Local Radio, The Bite. Working with Terry Robson and Amanda Roberts, we focus each week on a food related subject over the course of 5 weekly programs. For a frequency in your area, visit ABC Radio .
Tonight,  we take a look at apples.  I have been growing apples for 22 years and hope this episode will encourage you to find fruit as beautiful as mine…  Possibly even to grow your own. Listen to our guest, Nick Ritar from Milkwood, explain how to get started with your apple adventure.
If you are a first time visitor here, have a look around – there are many posts about my heritage fruit orchard in Bowral. We moved to one of the original farms in our district in 1994, and soon after, planted an orchard with 25 year old trees from an orchard that was being decommissioned in nearby Yerrinbool. Over the years we added new varieties, and in 2013, with the help of Geoff Brooke and Rob Pelletier from Heritage Fruit Trees at Glenview Park Farm, we embarked on a grafting program to introduce even more of our favourite, old-school eating, juicing, and cooking apples. I'm happy to say we've had a very high success rate and have our first grafted apple on the tree this year, an exciting prospect if we can save it from the birds.
Below are some links to apple and orchard stories on this site, or just type "apples" into the search bar and you can see them all.
My Orchard in the Southern Highlands
Pruning Apple Trees With Geoff Brooke
Principles of Pruning a Vase Shape Apple Tree
Apple And Blackberry Pie Recipe